Claire's Health Science Clinic
Renew and rejuvenate your body, mind and spirit
Claire's Health Science Clinic opened its door in 2002. Claire Song, the founder and owner of the clinic, has extensive training in Traditional Thai Massage. With numerous certifications and experience, she is undeniably one of the best Thai Massage specialists in Toronto.
Claire spent time in Thailand learning the culture and deep rooted traditions of this ancient form of massage. With over 15 years of experience Claire has built a tremendous clientele base who consistently return to her on a regular basis. Claire's Clinic is Oriental in every aspect. No fancy frills describe her clinic. It is clean and traditional. Luxurious futon mats are heated place on the floor as is the tradition of a Thai massage.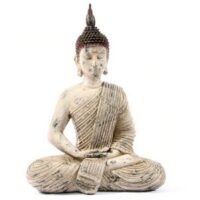 Echoing ancient traditions and therapeutic disciplines, Traditional Thai Massage known as Nuat Boran was developed 2500 years ago by Thai Buddhist monks as a healing modality. It is a combination of influences of cultural spheres from India, China and Southeast Asia.
Traditional Thai Massage is performed wearing loose Thai-style clothing, and is conducted on an Asian mat. You will be provided with loose clothing during your massage and no oil is used. A combination of gentle rocking motion, rhythmic acupressure and assisted stretching serve to deeply relax and revitalize your body and mind.
Traditional Thai Massage combines yoga position which will be led by the therapist without any effort on your part. Benefits include increased flexibility, relief of joint and muscle tension and a balance of the body's energy system.
The therapist will use his or her body to gracefully guide and move your body in various positions during the session. It is both deeply relaxing and energizing. Your session will be personalized, focusing and targeting problem areas with the overall goal of nurturing and rebalancing the body, the mind and the spirit. Thai massage has its roots from spiritual tradition and its purpose is to heal you in many ways and it is not to be confused with sensual massage.